"I know this is a silly question, but what's the difference between PR and marketing?" - In my two decades of working in public relations and marketing, the question of what's PR vs marketing comes up all the time.
Before Twitter, Facebook, IG and Pinterest, the distinction between PR and marketing was easier to slice. Now with influencer marketing, a plethora of platforms and everyone having the ability to communicate directly with audiences, the lines between PR vs marketing are blurred.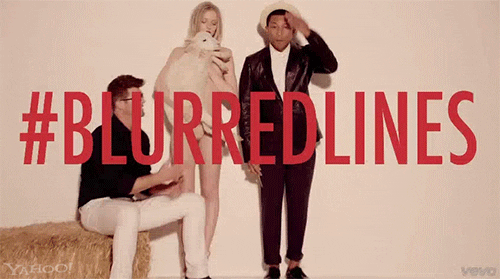 And, the smaller the company, the more the lines of -what is PR and what is marketing-overlap.
[bctt tweet="The smaller the company the more the lines of what's PR and what's marketing overlap"]
As entrepreneurs, we're constantly told how we need to have stellar marketing and PR strategies in place—but the mission-critical information they're leaving out is where does marketing end and PR begin? And why does it matter?
PR vs Marketing:
The 3 Key Differences For Success
# 1 Marketing You Create The Content
It's your Facebook Live, pin on Pinterest or email to your list. You are in complete control of every aspect of your marketing content-- what you put out, when it will debut and where it will appear.
PR: The Media Curates The Content
In PR, the third party you're working with (reporter, editor, podcaster, blogger, etc.) THEY curate the content.
The article, the podcast interview, the feature, whatever it may be. They get to choose what to include and exclude. For example, just because you gave them a three-minute quote doesn't mean they will use it or the entire thing.
Same with visuals, it's their content. They might not include your breathtaking photos in the piece. Press are allowed (and supposed) to be selective.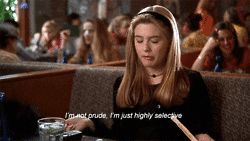 PR Pro Tip: With PR you are the collaborator, not the controller.
#2 Marketing: It's About YOU!
With your marketing you can share as many stories or opinions with your industry and your clients as you would like, to create and build trust.
PR builds massive trust but we flip it and reverse it because in
PR: It's NOT About You, It's About Them
By them I'm talking about the audience of the person or outlet that you're trying to reach. It's not about how can I promote myself. It's about what do I have to offer that will serve their audience?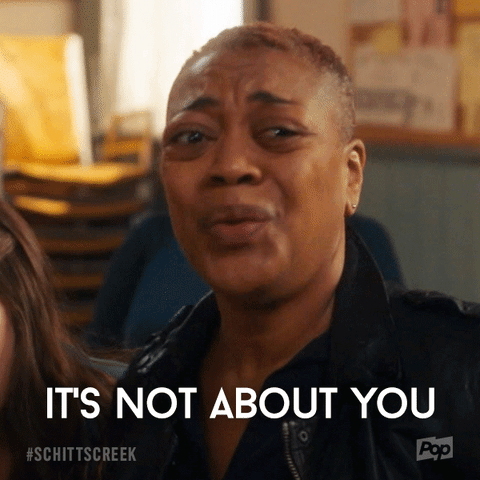 This is something that's difficult for businesses and leaders to understand because they're very focused on selling and the usual line of thinking is, "I have this thing I want to sell, I want to use every opportunity to talk about it in the media."
However straight up promotion is marketing. Press have tight agendas and they are looking to entertain and educate their audience.
So you really need to make sure you're giving them what they are looking for. Otherwise they will go get it from someone else. In PR, press don't have time for marketing mindsets.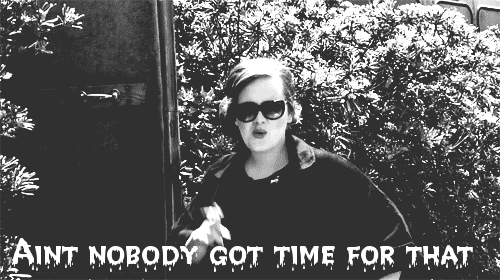 PR Pro Tip: Approach PR with the mindset of how you can entertain and educate their audience.
#3 Marketing You Do It When You Want To
With Marketing you can press send or publish whenever you want. Schedule it way ahead of time or even back-date it! Ahh, the luxury of marketing. Soak it up. Marketing is on your timeline and your schedule. You can batch it, outsource it and time it down to the minute.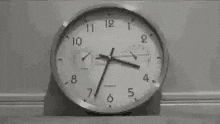 PR: The Timing Is Theirs
---
Here's a prime example. You pitch CNN and they say yes, can you be in our NYC studio at 7am tomorrow? You have a Zoom call for your mastermind. Do you respond, asking can we push it to 9am?
Nope. Not if you want to be on a national broadcast morning show. I've even had former clients say, " Can't I go on at 9am the following week, that would be much more convenient to me?!"
In PR, you can't control when it comes out. PR works on its own timeline. It's future focused and immediate, all at the same time. A lot of PR works months, weeks in advance, and so you need to have that in mind when you are approaching a news outlet.
The purpose of PR is to raise your profile, which results in you being seen as a trusted, authority figure by thousands and often millions of people. To be successful in your PR, leave your ego at the door.
Find this useful? Pin it to Pinterest using the pic above and help spread the word.
I would LOVE to know what questions, problems or struggles you may have with PR, pitching, branding, messaging and growing your visibility. Please share your thoughts in this quick survey that will help me get to know you better! I'm excited to connect with you and learn more about your story and brand!
This is my way of serving your needs as a PR Champion and entrepreneur, so you can get to know me better. I'm hoping you'll do the same! Please, introduce yourself on Instagram, Facebook, Pinterest, Twitter