I'm fired up about people posing as visibilbility strategists, PR experts and publicity coaches, and tricking you by using these common PR myths when choosing the right PR partner for your business.
I'm tired of hearing stories from entrepreneurs who get burned by "great PR people" who promised them the world and instead took thousands of your hard-earned money in exchange for zero results.
I've been listening to the words of so many "gurus" and I call BS. Yep, b*llsh*t. They are marketing courses that don't teach PR (and have no experience in). They are pawning off successes they didn't actually achieve and didn't actually help increase their clients ROI.
They are showing bogus clip reports with antiquated impression numbers. And they are bragging about the number of pitches they sent, as though that's supposed to help you trust them or make them credible as an expert!
I've had enough! I'm breaking down 7 PR Myths when choosing the right PR partner and 3 questions to ask when considering hiring. So that you no longer waste any of your time or money.
 PR Myth #1
Going Viral and Making You Famous
If they are promising you that they're going to make you famous, make you an influencer or that you are going to go viral, they are lying! I realize that those might be things you want to hear bc it gives you certainty but when it comes to PR, there are no guarantees!
I've had clients on the Today Show, the front page of the New York Times and appear as regulars on Netflix documentaries, and guess what!? They are not famous bc that's not the point. They an established authority in their space and viewed as the go-to expert.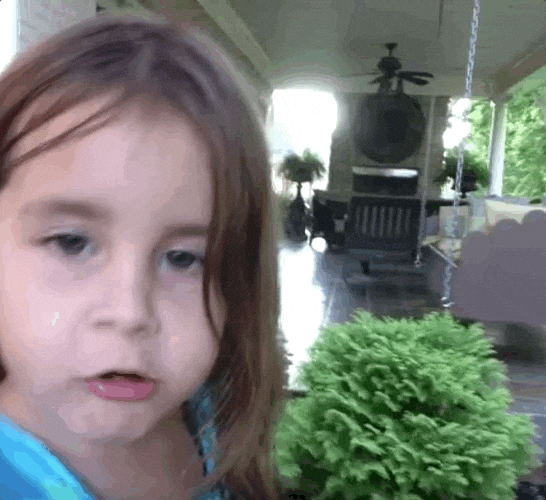 PR Myth #2
Guaranteed Results
If they're telling you that they can get you in the New York Times, they can FOR SURE get you as a contributor in Entrepreneur, they can 100% promise you'll be in BuzzFeed. Or they can have you speak at Create & Cultivate.
It's a big ol' whopper of a lie. There are no guarantees in PR.
PR can only be earned and that's what makes it special. If everyone could get it, everyone would have it. Unless the PR person you're talking to personally owns the platform or the podcast, they are not in a position where they can make any sort of promises.
PR Myth # 3
PR Needs No Training or Education
We live in an entrepreneurial era, which means anyone can say that they are an expert. But are they really?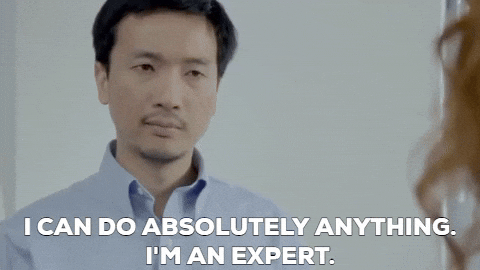 Forget all the claims "I'm a visibility expert. I'm a publicist, I'm PR strategist" and don't fall for the facade. What results have they achieved for their clients?
Someone might've gotten those results for themselves by figuring out how to game the system, but that doesn't mean they can duplicate it for you and IT DOES NOT MAKE THEM a real professional.
If someone was a stay at home mom a year ago and had no formal PR/Marketing training and then they decided that they want to be a visibility coach, that's awesome for them! But they need to be upfront about that and not call themselves an expert, because someone who gets all of their medical training via YouTube does not make a doctor. Right? I don't want that DIY doctor prescribing me anything.
And when it comes to PR,  what you need to consider is the people who are on the other side. The gatekeepers. The editors, the producers, the conference programmers, these are people who've dedicated decades to honing their craft and becoming experts in their fields.
[bctt tweet="You want PR partner to represent you who's respected in their industry, knows how to navigate any media landscape and has a strong reputation for success."]
You want someone who has the credentials, that has the authority, and that has the reputation to know how to navigate that and is respected because you and your business are a reflection of the person you have decided to hire.
PR Myth #4
There's no ROI
If someone is telling you about PR ROI and they even hint at the number of impressions they got for their clients, RUN AWAY FAST!!!!
There's is a ginormous difference between counting versus measuring, that I'm breaking down in an upcoming post. Talking about the number of impressions is a stale, antiquated way of measuring PR's value and it says nothing to the ROI or how PR is helping drive the business.
PR Myth #5
Overnight Success
Just like results in PR aren't guaranteed, timing is the same. If anyone says they can get you XXX in YYY, they are full of @#$%. PR is a marathon, not a sprint. Sometimes opportunities present themselves quickly but we don't promise those get-PR-quick schemes.
Make sure to ask your potential PR partner how long they've been doing PR. If it's less than the fingers on one hand, they are not an expert.
It's important to trust your brand's PR with someone who is dedicated to the craft of PR. There's been a lot of people coming into the PR space bc they see it as profitable who are not PR practitioners and have never done boots-on-the-ground PR work.
It's also important that you have someone that is still in the game (meaning they are "in the know" with media) because the landscape changes so much.
Because being a PRWeek top publicist in 1995 is not going to help you in 2020.
You want someone who has breadth and depth of skills and is at the tip of the arrow when it comes to public relations. That means they offer PR services across mediums and do not just focus on podcasts, print, radio, broadcast, bloggers, influencers, etc.
PR Myth #6
Rookie Metrics Matter
I'm on an email list from a visibility expert and she was talking about how many pitches she sent in her career (750
) as though that was something that spoke to her expertise.
Comparatively,  would a chef say how many tomatoes they've sliced as to an indicator as makes them an awesome chef?? No way! In fact, using rookie metrics as bragging badges shows you that they really are not an expert or someone that you should trust with your money or your business when it comes to PR or visibility.
PR Myth # 7
PR = Just Press
Public Relations is more than just press articles. Press coverage is publicity, a part of PR it's not the whole enchilada. If someone's going on about all the sexy logos you can add to your website that might stroke your ego but that doesn't tell you they know how to do strategy because at the end of the day
PR is a business driver and you need to be having it help propel your business forward
and whatever that is, if it's clients, if it's sales, if it's investors, if it's standing out in your space the PR that's happening needs to match up to that.
After you've gone through that checklist of PR myths, if they passed it here are some questions you can ask when considering hiring a person or agency for PR.
Key Questions
What kind of training they have? How are they qualified? Have they been on the agency side? Have they been in-house? Do they have special certifications?
How have the results they've achieved, helped their client's business? How do they measure success? You want someone who is talking about the diversified marketing strategy and how PR fits into that. Not someone who is talking about their rolodex of relationships and sweet books of press clippings.
What's their process and are you going to have how do they share visibility into what they are doing? You need transparency with whoever you decide to partner with for PR so that everyone is clear on the messaging that we're using, approach, target audiences, etc.
And if you're not getting any traction that they're letting you know why and what the feedback is so that you can recalibrate. And ultimately arrive at the destination where you want to go.