Would you ask a complete stranger to cook you dinner or do your laundry? If you did (brave soul), do you think they would say YES!? What about asking a friend for that favor? Less pressure and way higher likelihood they will say yes! #amirite. Same goes for PR. Which is why finding unique ways to engage with influential press is essential.
To generate your own PR, you need to build genuine relationships.
Bc when you're pitching, you're essentially asking for a favor – to interview you, to have you on their blog, etc.
Without establishing a rapport ahead of time, you're just asking strangers for favors.
LET'S GET RID OF STRANGER DANGER OK?
Journalists, podcasts hosts, influencers, producers, newsletter editors, are people too! Before you start pitching (AKA asking), it's essential to engage ahead of time.
Start connecting with them long before you need them. I recommend 1 month minimum for optimal results. After nearly 20 years, I still follow this practice.
Big myth is that you hire a PR agency or publicist for their relationships.
#truthbooth we don't always have them.
But it doesn't matter we are highly skilled at forging relationships and quickly giving value.
And YOU can be too!
Plus, by knowing the people you are pitching, your story ideas and angles will be miles better. And since they will be familiar with you, they'll be a 1,000 times more inclined to read your pitch (YAY for free writing advice when they give you feedback)
OK, but how do I start? And not be creepy? Or agonize on what to say?
HERE ARE 5 UNIQUE WAYS TO ENGAGE WITH PRESS & INFLUENCERS THAT YOU CAN COMPLETE IN 5 MINUTES OR LESS!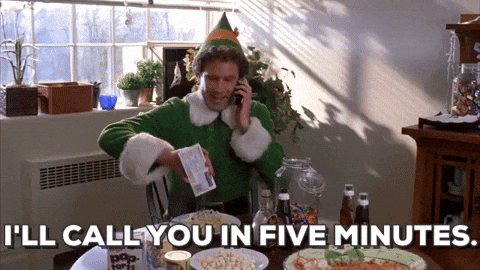 Subscribe to their newsletters. Yes even journalists have their own newsletters they put out. Read it AND reply. Most welcome sequences have a low-lift CTA, like tell me your favorite color. ANSWER it! I did this with Email Kween Laura Belgray and she wrote me back. On a weekend. And made it clear she had checked out my website 😍
Comment in their less popular places! 🚫don't just double tap. If their FB posts get a lot less comments then their IG, go to FB. Most online outlets allow comments yet, less than 1% of readers leave one. And most of those are trolls or spammers.

SHINE like the diamond💎you are and leave a thoughtful comment. You want them to know YOU as a cheerful, engaged, helpful leader.
This exact tactic is how my clients get featured in articles for commentary (like Reza in USA Today)

Mention them in your content. Newsletters, posts, blogs, videos. Show them how they bring value to your life.
Leave a review. Podcasts are the lower back tattoo of digital media. Everybody has one or wants to be on one. Between podcasts, books and FB Biz pages- trust me there's a place you can leave a review! BE GENUINE, not generic, always.
Screenshot your consumption in action. Screenshot you listening to their audiobook, reading their article, wearing their pajamas etc. And tag them.
This also works for influencers. For Who's That Housewife! I noticed which housewives (Influencers to my audience) would re-post fans who bought their merchandise. And strategically bought that merch and created content around it. Which resulting in lots of new relationships & Lisa Mother-F*cking Rinna re-posting several stories of my game.
This is just a teensy (half a manicured💅 pinky) sampling of what you get as a coaching client. I'm here to help you work smarter, not harder. By giving you all of my profitable PR strategies to elevate your brand, clarify your message and make you memorable in an over-saturated market.
Try one of these unique ways to enage out and LMK how it goes ok!? You and your future growth are worth the investment.
LET'S CONNECT:
💕Instagram: https://courtneylovegavin.com/ig
💕LinkedIn: https://courtneylovegavin.com/LinkedIn
💕Facebook: https://courtneylovegavin.com/FB
💕Website: https://courtneylovegavin.com/contact